About Charles Euchner
Charles Euchner — the author or editor of a dozen books who has taught writing at Yale and directed a think tank at Harvard — is the creator and principal of The Elements of Writing.
In the past three years, Euchner has published a series of books on writing and civil rights. His three major books on writing — The Elements of Writing, The One-Minute Writer, and Write the Book — offer a complete system for all genres. He is also author of In Cold Type, a breakdown of the narrative techniques of Truman Capote's classic In Cold Blood, and Mad Men's Guide to Persuasion, about the popular TV drama "Mad Men."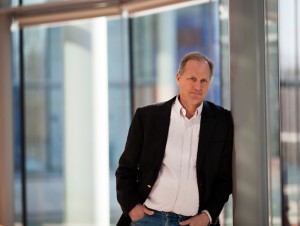 Euchner's newest narrative book is Nobody Turn Me Around (Beacon Press, 2010), an intimate account of the 1963 March on Washington. Based on more than 100 interviews and thousands of pages of archival materials, Nobody Turn Me Around offers the only complete study of the only moment when all of the factions of the civil right's movement gathered in one place, a day capped by Martin Luther King's "I Have a Dream" oration.
The Elements of Writing taps into people's existing skills to teach first storytelling, then technique, and finally analysis. By using storytelling as the template, The Elements makes technical and abstract aspects of writing easier. The Elements provides a complete inventory of skills needed to become a proficient writer, with simple explanations and exercises to master each.
Career Highlights
Case writer and editor: Yale School of Management.
College teaching: Yale University, University of Pennsylvania, Holy Cross College, Northeastern University, St. Mary's College, and SUNY-Purchase.
Seminars and speaking: Seminars on writing across the U.S. Speaking gigs on baseball, the sports industry, the media, writing, public policy, and management. Also a frequent commenter on public affairs on TV and radio.
University leadership and management: Executive director of the Rappaport Institute for Greater Boston at Harvard University and associate director of the Center for Urban and Regional Policy at Northeastern University.
Public Service: Coordinator of the comprehensive planning process for the City of Boston.
Education: B.A. at Vanderbilt University, M.A. and Ph.D. at the Johns Hopkins University.