About Charlie Euchner
Charles Euchner — the author or editor of a dozen books who has taught writing at Yale and directed a think tank at Harvard — is the creator and principal of The Elements of Writing.
In recent years, Euchner has developed a powerful, brain-based system for mastering writing in all fields, at all levels. Euchner, who teaches writing at Columbia University, offers seminars to corporate, educational, nonprofit, and writers audiences. These dynamic events–which combine Euchner's dynamic presentation with classroom exercises and participation–have earned raves across the country.
The Elements of Writing is also developing a new online learning program, with dynamic videos and supplementary material that demonstrate each of the 79 elements. That program will sell worldwide.
You can get The Elements of Writing books right away. The Elements of Writing offers a comprehensive overview of the system. Keep It Short, How to Write a Book, and The One-Minute Writer show how to tackle specific challenges. In Cold Type and Mad Men's Guide to Persuasion offer compelling insights into  classics of true-crime narrative and the hit TV show "Mad Men."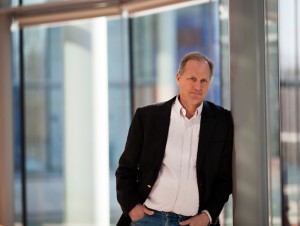 Euchner practices what he preaches as a writer.  Nobody Turn Me Around (Beacon Press, 2010), an intimate account of the 1963 March on Washington, has been acclaimed as a "dynamic," "masterful," "riveting," and "crackling." Based on more than 100 interviews and thousands of pages of archival materials, Nobody Turn Me Around offers the only complete study a high point of the civil rights movement.
The Elements of Writing taps into people's innate skills to teach first storytelling, then technique, and finally analysis. By using storytelling as the core skill, technical and abstract aspects of writing come easily. Along the way, we teach a complete inventory of skills needed to become a proficient writer, with simple explanations and exercises to master each.
Career Highlights
Independent researcher: Reports for the Center for an Urban Future and the New York City Economic Development Corporation.
Case writer and editor: Yale School of Management.
College teaching: Columbia Graduate School of Architecture, Planning, and Preservation; Yale University; University of Pennsylvania; Holy Cross College; Northeastern University; St. Mary's College; and SUNY-Purchase.
Seminars and speaking: Seminars on writing across the U.S. Speaking gigs on baseball, the sports industry, the media, writing, public policy, and management. Also a frequent commenter on public affairs on TV and radio.
University leadership and management: Executive director of the Rappaport Institute for Greater Boston at Harvard University and associate director of the Center for Urban and Regional Policy at Northeastern University.
Public Service: Coordinator of the comprehensive planning process for the City of Boston.
Author: On public policy, politics, baseball, civil rights, and more.
Magazine writer: Hundreds of articles in major newspapers and magazines.
Education: B.A. at Vanderbilt University, M.A. and Ph.D. at the Johns Hopkins University.